February 2018 Newsletter – ASNT President's Message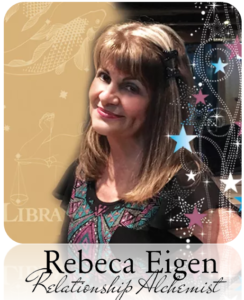 A wonderful speaker is coming our way this month, and I encourage you to join us for something we don't always get for our monthly lectures – Astrological knowledge, Psychological information and get this — practical relationship advice.  Just in time for Valentine's Day!
Rebeca Eigen is fun, engaging and educational.  Whether your relationships are with a significant other, a boss, or a business partner, you will find useful, timely, and insightful tips on how to explore and navigate your shadow and how it might impact your relationships.  If you can, bring your partner along with you.
By the way, Rebeca is coming in from out of town – like many of our out of town speakers, they set aside time for members to sign up for consultations.  Look at the front page of the newsletter for more information on how to contact Rebeca if you'd like to take advantage of that opportunity, or contact her for consulting remotely after the lecture.  As an ASNT member, you get a discount, too.
On to another topic, due to work priorities and a few things, I have been falling behind in some of my duties as President.  I will try to rectify this shortfall ASAP.  As a group, we're in decent shape with great support, people and with the direction we're heading — we've added a new board position (Chris Unzicker) as Technology Chair, but I haven't been able to get with him to transfer some of the duties.  I will do that soon.
We could still use help with speaker submissions, and we have two open board positions to help spread the load (Publicity Chair and 2nd Vice President of Programs).  If you have a little bit of passion for Astrology, and like funneling energy into expanding awareness in our area, we could use your help.
Astrologically Yours,
Wayne Hall
ASNT President 2017-present
Comments
comments