November 2017 Newsletter – ASNT President's Message
Has anyone ever told you how important you are to our Astrological Community?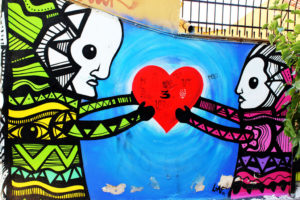 Take the fact that you're reading our newsletter – that in itself shows that you are expanding your mind and engaging with a local group dedicated to being a source of education about astrology.   Like-minded people, when banded together with a common goal, can accomplish so much.
Where we focus our attention indicates what we value.   We have technological advances that could drop the jaw of Benjamin Franklin and the fact is we have a lot of it going towards paying the most money to whoever can keep our attention on an advertisement for just three seconds longer in between cat videos on our phones.  I will admit, though – those cats melt my heart every time, and the picture on my phone is more vibrant than ever before, and I don't even have a very new one.
Speaking of focusing attention, last month, we banded together for our Monthly Member meeting and gathered around a large television to meet remotely with Kimberly McSherry from Houston.  She shared interesting insights about Jupiter in Scorpio just a few days before the ingress occurred.  This event opened up a completely new world of remote speakers.  If you know of someone outside our normal reach who might want to share their astrological knowledge with us, drop me or any of our Board members a note and we'll reach out to them.
And speaking of Board members, we gained one new Board member this past month!  Chris Unzicker was nominated and approved to be our new Technology Chair.  Thank you, Chris, for coming forward and filling one of the three open spots on the ASNT Board.  Now we only have Publicity and 2nd Vice President of Programs positions to fill in order to have a full board.  Should anyone else feel like joining, it would be greatly appreciated, as the more we have that join, the easier it becomes to serve the community due to the better ideas, the more diverse support and the more distributed resources.
We hope you'll join us for our upcoming November Group Exercise as we continue working towards making this group into what serves you best, and please continue to provide feedback to any of us as to how we can best perform that goal.
You are important to us and we hope to see you.
Astrologically Yours,
Wayne Hall
ASNT President 2017-present
Comments
comments