CALL TO STUDY AND GROW!
Chart Nights with Astrologer, Claire F. Shepard
Come! Join us 7:00 pm near University and Bailey on April 12, 2016 for the beginning of Chart Nights.
We will initially discuss what day and time is best for all.
It will be a weekly journey through our signs, planets, asteroids, black holes and aspects and general discussion for those fascinated and excited about astrology. We'll be examining our charts from a Jungian and spiritual perspective and teaching each other through our own rich experience of the planetary archetypes. I plan to weave my knowledge of astrology through each night. I believe this meeting will be useful and fun for all levels; from beginners to advanced.
I am a graduate of The Houston Institute of Astrology's Intensive course of study in 1993 and have spent all years since 1988 in research and practice. I have happily taught, spoken and breathed astrology ever since.
Seating is limited but there is plenty of floor space available. Bring a chair if you like or make a cozy place on the floor as I did years ago. Cost will be on a donation basis.
For questions and to obtain my address, call me at 817-585-1089. All are welcome to come participate and share and have fun. Hope to see you all there.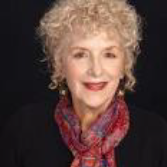 Claire Shepard is an Astrologer, Intuitive and speaker with 23 years of experience. Her website is pureastrology.net. You can contact her at 817-585-1089