The Astrological Society of North Texas Calendar
First Jefferson Unitarian Universalist Church ~1959 Sandy Lane ~ Ft Worth, Texas 76112
Please visit our Contact Page for details.
September 13th, 2015 @ 1:30pm
Speaker: Christy Hall
Manifesting Venus
In this talk, Christy will discuss the scientific facts, psychological implications, and related myths involving Venus as well as the correlations between these 3 types of knowledge.  By learning about the relationship between Venus, the Sun and Earth, you will know why this "symbol for the heart" looks nothing like the human heart and why a pentagon holds the meaning of protection.  What is the difference between a morning star and evening star Venus?  Why do poisonous weapons appear in myths involving Venus lessons?  The talk will also include new paradigms like Chaos Theory and other concepts that can be applied to the knowledge of the Sun:Venus synodic cycle and illuminate ideal times to use intention to dream and attract new images into your life.  Manifesting Venus will help you understand how Venus works to serve your best interest as a magnet and mirror in your life and how you can act in small, practical ways that support change.
Bio:
Astrological Education:
Level 1 NCGR Certification in 2007
Diploma from 2yr AstroPsychology program taught by Glenn Perry
Experience:
Practicing astrologer since 2009
Teaching experience:
Class: Lunar phases technique
Lecture: Cyclic Nature of Time and the Process of Change through the Lunation Phases
Lecture: My Path Towards a Holistic Interpretation
August 9th, 2015 @ 1:30pm
Speaker: Betty Ann Ruyle
The Numerology within Astrology
We will discuss the idea of coupling the Numerical influences with the Planetary indications and the houses they are in. We have prepared several handouts that should be helpful for members to refer to in the future.
The idea is not new and indeed perhaps ancient, however we did see the correlation between Numbers and Planetary placements some time ago and encourage Astrologers to consider the influence of numerical indications as it relates to a chart.
For example, a Mexican drug lord known by the name of "El Chapo" has recently been in the news. He reportedly has two different birth dates to chose from…12/25/1954 or 4/7/1957. To one with knowledge of Pythagorean numerology the answer is already clear in the birth date numbers alone, however to an astrologer, with the aid of Pythagorean numerology, the answers can be revealed within the degree placements of the planets. In the 4/7/1957 chart set for around 11 PM you will find a 28 degree Pluto, 13 degree Mars along with an 18 degree Sun that in all describe characteristics of a brutal underworld drug kingpin.
A reliable resource of information to do this and more will be offered at the presentation.
Bio:
Betty Ann's work with numerology primarily is the study of the subject. Although she does an occasional reading for customers that come through the frame shop she does not offer the service publicly.
July 12th, 2015 @ 1:30pm
Speaker: Rhavda Emison
Birthdate Numerology Class
Come and learn about you through your birthdate. Learn about your Birthdate through the Tic Tac Toe Birth Box. Learn how it tells you about yourself. Lean how to determine your own personal approach to what is going on around you. This is the beginners class for learning about your birthdate. You will understand yourself and the patterns that come from your birthdate much better and will equip yourself with tools that will help you the rest of your life.
Numerology goes back to the beginning of mankind and we use different forms of it today in everything that we do. If you stop and think about it everything is broken down into numbers. Your birthdate is unique. No one else has your exact name and birthdate or the numbers that you have. You have a social security number. You have a telephone number. You have a license tag number for your car and you have identification numbers for almost everything that you have. You especially have to have identification numbers for your Internet usage and then, You have your Name and your birthdate.
This is the first of two classes on basic numerology. The first class covers the birthdate and how to work with it. It prepares you for moving up into working smoothly with your name. This second class is on how to understand your name through numbers as well as your personality and the personality of others around you. For further information on other predictive numerology classes contact Rhavda at the email and phone numbers given below.
Come and join us. We look forward to seeing you in class. Begin your journey into the study of numerology.
Bio:
Rhavda Cooper Emison, Master Predictive Numerologist with over 40 years of experience. She uses an Ancient Numerology System based on the Hebrew Kabbalah. She has written NUMEROLOGY: THE FIRST SOURCE (Prima Materia) which you can purchase from her. She also lectures, teaches, and is available for consultations. Contact Rhavda at 817-265-3399 or 817-507-9879; email her at <RhavdasShoppe@gmail.com> and lives in Pantego (Arlington), Texas. She is also an Internationally Certified & Master Aromatherapist and Herbalist. Rhavda owns Scents of Success Aromatherapy and Wellness Products, specializing in essential oils and wellness products. We carry DoTerra Essential Oils and Wellness Products. Our focus is Infants, Children, Elderly Adults, Compromised Immune Systems and Pets.
June 14th, 2015 @ 1:30pm
Co-speakers: Russ von Ohlhausen and Donna Woodwell
Where Heaven and Earth Collide:
The Convergence of Astrology and Science
Astrology. Science. Myth. Mathematics. Today we think of these as separate areas of study. Not so in the ancient world. All were symbolic languages that fused into a sacred science used to explore the cosmic information field. Modern science has just begun to reconnect us with this ancient acumen. Join Russ von Ohlhausen and Donna Woodwell as they conjure up a new vision of the interconnectedness of the worlds of quantum field theory, Fibonacci numbers, sacred geometry, alchemy and magic. You'll take away a deeper understanding of our conscious Universe and see how astrology may be re-integrated into a holistic scientific worldview.
Biographies:
Russ von Ohlhausen
Russ has practiced Western astrology for 16 years. As a writer and researcher, his work reflects a lifetime study of science, religions, myths, metaphysics & most importantly nature —and what they reveal about consciousness and human behavior. Russ is currently serving as the Vice President of the Astrological Society of Austin, and has taught on metaphysics and science at Kepler College. A student of Buddhist, Jainist, & Hermetic philosophy, Russ has travelled extensively in South East Asia, Tibet, Nepal and Cambodia. In former 'lives' he studied history, science and psychology at Texas A&M University-Commerce; served in the U.S. Navy; advised orphanages and youth organizations in Nepal & Tibet; and design-built sustainable homes (and tiny houses) in Austin, Texas, where he currently resides. Today, Russell is focused on creating tools and resources to help reintegrate the ancient wisdoms with modern science and reviving the path to holistic spiritual living and evolution. He's the founder of the Sol Invictus Society (http://RitesoftheSun.com)
Donna Woodwell
Though Donna attended grad school to become a foreign correspondent, she had no idea how foreign she would get. An explorer of Western and indigenous philosophical, magical and shamanic practices, she brings ancient wisdom to re-enchant modern life. In addition to her private consultations, Donna hosts a weekly call-in radio show, writes a daily horoscope for MySign.com, and teaches astrology and esoteric studies at Kepler College and at the University of Texas Informal Classes. Over the years, Donna's served on the boards of the International Society for Astrological Research (ISAR), the National Council for Geocosmic Research (NCGR) and as the founding president of the Astrological Society of Austin. Currently, Donna's working on a book about the modern-day applications of astral theurgy. Find out more at www.donnaphilosophica.com.
********PREVIOUS SPEAKERS********
———————————————————————————————————–
[No meeting in May for Mother's Day]
———————————————————————————————————–
April 12th, 2015 @ 1:30pm
Speaker will be Diane Eichenbaum
An Afternoon With Diane Eichenbaum
In an exciting lecture from local Dallas-area Astrologer Diane Eichenbaum, we will learn techniques she uses when interpreting Natal Charts. She will specifically delve into the chart of noted British pioneering computer scientist Alan Turing. Turing's work with cryptography and code breaking helped the Allies defeat the Nazis in World War II. He was convicted of indecency since homosexual acts were criminal offenses at the time.
The Imitation Game is a 2014 movie starring Benedict Cumberbatch and Keira Knightly where Cumberbatch plays Turing. It is still playing in some theaters and is currently available for purchase on demand through Vudu. It is expected to be available on Netflix DVD and other outlets on 3/31/2015.
Bio:
Diane Eichenbaum is a respected astrologer, psychic and teacher of metaphysics. Her expertise is based on 30 years of intensive spiritual work and is rendered with a potent treatment of psychology, psychic ability and astrological insight.
Diane understands situations and circumstances as they relate to one's unique astrological makeup, with a special emphasis on karmic patterns and self-limiting behavior. Her precise interpretations provide clients with the clarity and direction that leads to personal evolution and success.
With a loyal client-base across the globe, Diane's clientele numbers more than 15,000 – including fashion designers, celebrities, nobility, musicians, and Fortune 500 executives in Europe, Asia and the United States. She is a noted expert, teacher and sought-after consultant to the media. Diane collaborated with Willie Nelson and Bud Shrake on Willie, An Autobiography, regularly contributes to The Dallas Morning News and Fitness Magazine, and appears on national radio and television programs.
———————————————————————————————————–
February 8, 2015 @ 1:30 p.m.
Speaker will be Christy Hall
My Path Towards a Wholistic Interpretation of an Astrological Chart
How do I take my understanding of astrology and begin to advise others about their natal chart? What types of questions should I be trying to answer?  Which challenges should I concentrate upon?  If you've had questions like these and they are holding you back from attempting to interpret a chart for a family member, friend or stranger, Christy will explain the process she went through to discovering her answers to these questions.  She will discuss in great detail her personal philosophy of astrology, how she applies her knowledge with clients and why she uses a technique that involves Lunar phases to assist her in perceiving the quality of time that a person is born.
Bio:
Astrological Education:
Level 1 NCGR Certification in 2007
Diploma from 2yr AstroPsychology program taught by Glenn Perry
Experience:
Practicing astrologer since 2009
Teaching experience:
Lunar phases technique class given in 2013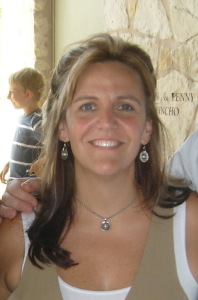 January 11, 2015 @ 1:30 p.m.
Speaker will be Cynthia Novak
Using your Vedic Chart by Cynthia Novak
What does your Vedic chart have to offer you, a Western Astrologer?
Ever wonder what your Vedic chart looks like?  Have you heard terms like Maha Dashas or Nashatras only to shake your head and walk away?  But what if they offer insight into your own chart?  Cynthia Novak started as a western astrologer and was later certified in Vedic.  She loves both systems and sees them rather like a left and right hand:  Both are astrology and both helpful.
Cynthia will calculate and print one chart for each attendee and explain how an understanding of basic Vedic can help western astrologers get more out of the planets and transits we all know and love. She will take your questions but most of all her intent is to offer you a form of your chart that you can take home with you.  She asks that you allow her to use her Vedic program to calculate and print the charts.  She'll bring them with her on Sunday and they are her gift to you.  Vedic astrology is actually easy to learn but the terms make it seem more far away than it is.  You may send your name and birth data to her directly at cynthianovak@cynthianovak.com   She will mail back when your chart is printed off and waiting to go to class.  For more about Cynthia Novak see her website: www.cynthianovak.com .  Check the Blog section for her Winter 2015 Article.
December 14, 2014 @ 1:30 p.m.
Speaker will be Donna Henson
GETTING THE MOST OUT OF CHIRON
 Like many of you I put Chiron in my charts.  Yet, what does it mean?  There is much we don't know yet about this "new kid on the block," which was discovered in 1977, but there's also much we do know.
Did you know that a person with Chiron in the third house or in Gemini often hesitates before he speaks due to the depth of his mind, or that Chiron in the sixth house or Virgo is inordinately concerned with nutrition or diet?  Some of the topics we will explore are Chiron in signs, houses and aspect as well as Chiron retrograde versus direct.  For those interested in world events that affect us all, we will look at Chiron at perihelion and Chiron at aphelion.
We know that Chiron is an important energy, so let's figure out what to do with it.  Bring your own charts to apply what we learn.
DONNA HENSON BIOGRAPHY
DONNA HENSON is a professional astrologer, lecturer, counselor, and author who has worked with astrology since the age of ten.  She has many years experience teaching astrology at Tarrant County College as well as teaching astrology classes in her home.
Besides being one of the founders of her own business ACGS, she is an active member of the Astrological Society of North Texas (ASNT) having served in almost every board capacity including seven terms as president.  Donna is also a member of the American Federation of Astrologers (AFA), from whom she has professional certification, and the National Council of Geocosmic Research (NCGR) from whom she has Level IV, the highest recognized professional certification in the USA.  She has been a convention lecturer for both groups.  She also has the CPA from the International Society of Astrological Research (ISAR).
Donna's books include Degrees of the Zodiac, Vertex: The Third Angle, and Index of Today's Astrologer.  She has written articles for Dell Horoscope and other publications  and interpretations that are a special report on the Kepler programs.  She has a bachelor's degree from TCU and a master's degree from NTSU.  After 27 years of teaching in the secondary schools, she has devoted full time to astrology since 1990.
Donna is dedicated to furthering astrology, particularly in the North Texas area.  She is very proud of the accomplishments and development of ASNT in providing opportunities that many parts of the country lack.
November 9, 2014 @ 1:30
Speaker will be Christy Hall
Title: The Cyclic Nature of Time and the Process of Change through the Lunation Phases
Description:
Although clocks and watches are round and we measure our days and years by orbits and revolutions, we still commonly think of time as a straight line measuring forward or backward or as something flat like a calendar on a wall. But years written along a timeline or on calendar squares are not an accurate reflection of how the process of time actually manifests. This is not the way time in nature works, nor is it how we, as human beings function. We are a part of nature and just as nature changes with the
seasons, we too are meant to go through a process of change psychologically, spiritually and physically as we mature. If you have a firm grasp of the lunation phases' process of birth, growing, decaying to dissolving which leads to re-birth, you can understand how to help the client that asks, "How can I get through this dilemma?" or "How can I best use my time?" and even more importantly, "What is my purpose?" Come listen with knowledge of your natal lunation phase or simply with your natal chart
handy and you'll quickly recognize what phase the Moon was in at the time of your birth. Discover how the lunation phase can help you understand the quest that your Sun has placed you upon and gain greater comprehension of who you were born to be.
Bio:
Astrological Education:
 Level 1 NCGR Certification in 2007
 Diploma from 2yr Astro$Psychology program taught by Glenn Perry
Experience:
 Practicing astrologer since 2009
Teaching experience:
 Lunar phases technique class given in 2013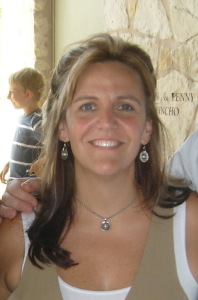 October 11-12, 2014
Annual ASNT Weekend Workshop with Gary Caton
September 14, 2014 @ 1:30 p.m.
Speaker will be Sandra Williams
Pluto in Evolutionary Astrology
Evolutionay astrology as per the Jeff Green method considers
the Pluto placement by sign and house to delineate
the basic soul intent: what kind of lessons a person is
working on in this particular lifetime.
Sandra will talk about the Evolutionary Astrology and use
a sample chart to illustrate the approach. Pluto and the
Moon's Nodes describe one's typical life experiences and
innate mode of operation.Everything in the chart ties into
this core dynamic.
Sandra Williams has been a practicing astrologer for fifteen
years and a student of astrology and metaphysics
for over thirty years. Quite eclectic in her approach, she
brings insights from other disciplines into her practice, including
the Seth material, Chinese and Western face
reading, personality typing, and mythology
August 10, 2014
Linda Sprague, MA, of Dallas presents:
ARE WE AWAKE YET?  Reflections on a powerful year
It's July and I'm looking back and I'm thinking—it's been a very fast year! On May 19, when Mars went direct, suddenly we came out of our comas!  What happened? Where have we been since January 1st?    An old saying comes to mind:  "I was asleep when I thought I was awake."
Bring your chart and follow along as we review this year of retrograde motion. The combination of the long retrograde Mars period and Uranus/Pluto/Jupiter squaring off  in the heavens has given us a year of change and intensity.  We will talk about the BREAKDOWN, BREAKTHROUGH and AWAKENING of 2014.  To what are we AWAKENING? What are we learning from the astrology of 2014?
Where did retrograde Venus in Capricorn and retrograde Mars in Libra transit in your horoscope?  What changes did these retrograde phases bring to your life? What are the gifts of a retrograde planet anyhow? Where did the Grand Square give you whiplash? We will look at case studies and ponder our own fates as we study this year of retrograde motion in the heavens.
Linda Sprague Bio
Linda Sprague (M A in Folklore Studies, Indiana University) is a metaphysical
practitioner from Dallas, Texas. She is a multitalented spirit, an experienced intuitive,
a spiritual reader and a popular teacher who is also certified in trauma recovery. Her
combination of healing techniques include astrology, tarot cards, a trauma recovery process,
and neo-shamanic techniques. Her private practice offers two options: GATEWAYS TO
SYNCHRONICITY (astrology & tarot) and CPR FOR THE SOUL (recovery & healing for
difficult life events). On her blog Linda shares her thoughts about astrology:"Astrology
is a tool that helps us de-code our life path. In these exciting, but very challenging times,
we need all the support we can get."  Linda facilitates a monthly Full Moon Gathering for
July 13, 2014 @ 1:30 p.m.
Astrology, Archetypes and the Soul of the Cosmos
by Anne Beversdorf , Austin Astrologer
Anne will be talking about how understanding and reading symbols and archetypes can heal your world and offer you profound secrets of understanding what's going on around you.  Since astrologers already have an extensive symbol set, it's easier for us, but the lecture applies to any symbol system, including your own private ones.
Anne Beversdorf is an astrologer, lecturer, teacher, author, and writer, her articles appearing in The Mountain Astrologer, the AFA Journal, many smaller publications, and in journals in Italy and Australia. Her book, Vedic Secrets to Happiness, received very positive reviews in the Mountain Astrologer. She uses both western astrology and Jyotisha, the astrology of India and specializes in crisis situations and existential issues. A practicing astrologer since 1993 with clients from all over the US and abroad,she still considers herself an active student of astrology. A former librarian and educational software distributor, she taught computer education at Indiana University and California State University, San Diego, and more recently consulted in marketing and product selection for World Almanac Educational Books.  She is a member of the Board of Directors of Astrological Society of Austin, and on the Council for the Institute of Noetic Sciences, Austin.
June 8, 2014 at 1:30 p.m. with Mary Burke-Kelly
ACUTONICS:
 HEALING WITH THE MUSIC OF THE SPHERES
LECTURE
Pythagoras and Kepler heard the music of the spheres: the planetary tones that the planets and luminaries in our solar system make on their revolutions around the Sun. Hermes taught sound healing and that all is vibration. The ancients used sound vibration to facilitate healing in the mystery schools.  Acutonics is a modern fusion of using the vibrational tones of the planets on acupuncture points to facilitate healing in humans and animals. If you know basic astrological symbolism, it is easily applied to choosing planetary tuning fork in this healing modality.
Mary Burke-Kelly, the ASNT June 8, 2014 speaker, will explain how basic knowledge of the planetary archetypes in astrology is associated with tuning forks that duplicate the vibratory hertz level of each planet tone and are used as a healing modality. Mary will provide a sample of the tuning forks on your acupuncture points so you can experience the music of the spheres.
BIOGRAPHY
Mary Burke-Kelly is a Certified Acutonics Practitioner, Certified Acutonics Instructor & Western astrologer. Mary specializes in emotional and psycho-spiritual approaches to healing with Acutonics. She also uses the esoteric patterns of Mikio Sankey adapted to Acutonics. Mary has been a professional western astrologer since 1993. In 1999, Mary Burke-Kelly began teaching Basic and Natal Western Astrology and is well known for her workshops and lectures on practical matters such as your career cycle, relocation astrology, and finding your life challenge and gifts with prenatal eclipses. She is currently certified to teach Acutonics Levels I – IV and feels Acutonics is the perfect marriage for her knowledge of astrological archetypes and desire to assist others in their spiritual ascension.
Mary has been a guest lecturer for the Astrological Society of North Texas. Besides membership in ASNT, she is a member of the American Federation of Astrologers and Professional Astrologers Incorporated. She holds professional certification through PAI and the level I National Council of Geocosmic Research. She has taught astrology at Owl's Clover, a metaphysical center in Fort Worth, Tarrant County College Trinity River Campus and the Acupuncture Community Wellness Clinic in Fort Worth.
May, 2014 — There will not be a meeting in May as it falls on Mother's Day.  Happy Mother's Day everyone!
 April 13, 2014 at 1:30 p.m.
Our speaker is Donna Woodwell.  Her talk is entitled:
How to Use the Mansions of the Moon
Astrologers are familiar with the 12 signs of the solar zodiac – Aries, Taurus, Gemini and so on. But did you know there is also a lunar zodiac? In Western astrology the lunar zodiac is known as the 28 Mansions of the Moon. In classical and Renaissance astrology, lunar mansions were considered an important tool for predictive, electional and magical astrology. In this lecture, Austin-based astrologer Donna Woodwell will explain the astronomy of the mansions, review the 28 Western lunar zodiac signs, and explore how to use them in chart interpretations and electional astrology. Bring along a copy of your own astrological chart, and you'll be able to look up your own lunar zodiacal signs.
Donna is the owner of Four Moons Astrology, an instructor at Kepler College, host of the internet radio show Dead Astrologers Society, and writer at Astrology.com. In addition to her astrological practice, Donna has received metaphysical training in Western, Eastern and indigenous philosophies. She is a certified hypnotist, an Initiate of the Australian branch of the Hermetic Order of the Brotherhood of Light, has studied Earth-based spiritualties, and is a master practitioner of Usui Reiki. An active member of the astrological community, Donna's served on the board of two of the world's largest astrological organizations, the International Society for Astrological Research and the National Council for Geocosmic Research.
March 9, 2014 at 1:30 p.m.
Leigh Westin (MS; MA; DF Astrol. S; CA,NCGR), researcher-author and protégé of Kt Boehrer is a former editor of  the Geocosmic Journal and is currently serving as NCGR's Director of Chapters.  A well-known author, lecturer and researcher, Leighdiscovered Venus and Mars out-of-bounds in fixed signs; originated the declination premise from Earth's dynamics; founded the basis and advocacy of true antiscia, and established the theory of progressed LunarSeasonsTM. Leigh's book, Beyond the Solstice by Declination, was cited by The Mountain Astrologer for its "wealth of information . . . by a highly creative astrological thinker."
Demystifying Declination
Expand your tool box with the value of declination. Founded on the creation symbol, the fabled Vescia Piscis, and grounded in Earth's dynamics, Westin's declination premise yields unlocking keys to researched interpretations. Discover the cutting-edge ease of Lifetime Graphs, yielding vivid validity, even to clients, revealing insightful precision, unavailable in longitude. Presented in outline format, easily understood by beginner and professional alike.
Feb 9th, 2014, 1:15pm with Jennifer
The Three Liliths in Astrology
This meeting will focus on the definitions and meanings of the three Liliths used in astrology: The Black Moon Lilith, The Dark Moon Lilith and the asteroid Lilith. All astrologers are invited to attend. We think that you will enjoy this special topic in astrology.
BIO:
Jennifer is an active student of astrology and recently passed the NCGR Level 1 exam. She has been a member of ASNT for several years and has served in the past as a board member in the position of secretary.  She works full time in an unrelated industry.  Astrology is one of Jennifer's many hobbies.
Astrology Predictions and Discussions with Cynthia Novak, Jan 12th, 2014
Astrologers, come sit with me.
Pull up a chair in this cozy environment and let us talk of the future and the past.  Bring your imagination.  No flashy overheads needed to discuss the powerful square of Pluto and Uranus.  Let's talk of the "hot spots" where Mars triggers their transpersonal power with personal action…or anger.  Let's bring in our stories about how Jupiter fills another corner of the powerful cross and what he might teach us or what we have to teach.  You know I straddle the zodiacs of east and west: tropical and sidereal / Vedic.  Let me share with you insights of the lunar mansions: the "Nakshatras."
With time permitting, I'd like to share some tricks and tools from this astrologer's tool box.  How we can identify the "knot to untie." And what the planets want so we can learn to untie it.  When Mars goes bad; how can we get him to work with us?  Venus who has lost compassion is lost indeed, and when Mars and Saturn fight…it's better to compromise than have a winner if your psyche is the battlefield and addictions are your weapon.  Well, you get the idea.  I will have more to share and hope to sit with you in reverence and imagination at the end of the year some thought would be the end of time.
Bio Cynthia Novak
Professional: While an undergraduate prowling the library stacks, I happened upon a book that described what an astrologer actually does.  It was a calling: I calculated my first astrology chart using logarithmic tables in 1975.  I haven't stopped since.  I have a Master's Degree in Health Education / Wellness from TX A&M University.  I've worked as an insurance investigator.
For the past 20 years as a full time professional astrologer.  For many years I used Western or Tropical astrology.  That is what you think of when you hear someone say, "I am an Aries this is my horoscope."  After a 2 year intensive program, I was certified by the American Council of Vedic astrologers in 2000.  It is the astrology of India. I use both systems.  I like to say I use the Western chart as a personality model and the Vedic chart as a life evolution mode.  I also use Vedic for cycles and predictions.  I was a co-moderator for Astro Databank's forum for 2 years.
Out in the World:  I've done talk radio and was featured on both Fox and NBC news in Dallas.  NBC actually did an investigative report and found me to be accurate.  You'll find my articles at
www.holisticworker.com
and in their paper publication.  You'll find my daily messages there as well and my Monthly Planner at
www.cynthianovak.com
.  Most all, I am interested in working with my clients.  I promise to always remember that a chart comes with a person and I read for you with an open heart.
The Astrology of Black Holes, Nov 10th, 2013

What are the Black Holes and what do they mean? These mysterious, sometimes devouring points in space will open you up to a new study, very simple and quite fascinating.
Please join Astrologer, Claire Shepard November 10, 2013 and expect to process Black Hole connections with the group in this engaging approach. Submit your charts to Sandra and let's look forward to an interactive, sharing experience for all.  
cshepard2011@gmail.com
 BIO
Claire Shepard is a native of Houston, Texas. She spent the first 20 years of her professional life in consulting engineering as a designer/draftsman. In 1988, she met John Catchings of Dallas who changed her life by encouraging her to study metaphysics. After years of intense study in Seattle she returned to Houston and met Astrologer, Kim McSherry of the Houston Institute of Astrology.  Claire graduated from the Houston Institute after an intensive course of study in 1991-1993. She has been happily obsessed with astrology ever since and has researched the Black Holes, Relationship Synastry, depth psychology, the Uranians, Astrocartography and more.
Claire has written columns on astrology for years, taught astrology at The All Souls Unitarian Church in Colorado as a part of their Spiritual Journeys Quest, for Colorado's Parks and Recreation Department, privately and acted as Vice President of the Denver Federation of Astrologers. She has been a radio and television guest in Colorado and is a seasoned astrologer, teacher, and writer. She continues to grow as an astrologer with a commitment to unveil the mysteries of her client's birth potential. Web address is claireshepard.net and she may be reached at 817-585-1089 for information.
Oct 13th, 2013.
Adding Color and Dimension in a Delineation
Sandra will talk about the four major asteroids that have been used in charts for some time and show how they can help flesh out a person's approach and some of the challenges. We'll look at what Demetra George says about each in her book, The Asteroid Goddesses as well as the very psychological nitty-gritty from astrologer/Jungian psychoanalyst, Martha Lang-Wescott in her seminal work with asteroids.  If you are attending, please email your birth data to Sandra prior to Oct 8 so she can run your chart with the four asteroids in it.
Sandra Williams is a practicing astrologer who has been studying astrology since 1975 when she received her first book. She has attended most of the ASNT workshops and studied with Donna Henson. Like most astrologers, she considers it a life-long pursuit. Sandra has spoken to ASNT numerous times, been president of ASNT three times, was programs VP for many years and has also served as newsletter chair and membership.
Chris Brennan hosted our annual Fall workshop this past September 7th and 8th, 2013. Chris teaches the Hellenistic methods of ancient Greece and we had a great time learning so many great new things in ancient astrology!

August 11th, 2013. Shere Chamness, The Aquarian Age and You
She is convinced that the Aquarian Age has already begun and for some time has researched how clients become a blend of their constellation and seasonal signs.  For example, recently, when Jupiter entered Cancer, she saw correlations to Gemini, the constellation sign, in the events of that time.  She will tell us how understanding this blend can help people in their personal lives.
July 14th, 2013, Nancy Webster, Outer Planet Transits
June 9th, 2013 Susie Patterson, The Ascendant
No Meeting in May 2013 in observance of Mother's Day
April 14th, 2013. Uranian Midpoint Pictures by Tracy Darling
Tracy, that was a wonderful meeting with lots of great info on Uranian astrology, thanks for a great presentation! We hope to have you back soon.
February 10, 2013
Using Keywords to Enhance Reading a Chart" by Leighton Haverty of Dallas
Leighton's talk is about using keywords as solid basis for a reading. She will show some sample charts as a demonstration of how to effectively use this technique. As a teaching tool, it gives you ideas on how to get a picture of what's going on and do it with great simplicity and clarity.
January 13, 2013
We will have chart discussions:
Sylvia D. will start with an event chart she wants to share and get input on. Then we'll look at the chart for the US Congressional vote on the Fiscal Cliff on Jan 1, 1:17 am, Washington, DC. Look it up and join in the discussion.
December 9 2012
Accessory Notes to a Chart
Getting more information and deeper into a chart can fill out the picture in unexpected ways, and sometimes in crucial ways! Mary Esther Corbin will be talking to us about how she uses Transneptunian Points, Asteroids, and Sabian Symbols in chart interpretation and using members' charts for the discussion.
Mary Esther Corbin is a long time astrologer from the New York/Conneticut area. Well known nationally, she has served on the boards of UAC and other national/international astrology conferences and has been a speaker at a number of them as well. Her specialty is the use of transneptunians, asteroids and Sabian Symbols in chart analysis. She works with both the Uranian and Western chart systems.
November 11, 2012
Leighton Haverty of Dallas
"Keywords–Their Importance in Reading"
Leighton will be talking about using keywords in chart interpretation as a grounding in a reading. She loves to answer questions, so she will open the floor to your questions, not by reading the attendee's charts per se, but to answer questions on how to read one or on aspects, and help clarify astrological matters that you may not understand.
Leighton Haverty is a co-founder of  the Dallas Association of Astrologers (DAA) and comes from a background of 40 years as a practicing astrologer. Her experience includes daily forecasts for radio stations both in Dallas and Shreveport, LA, had her own TV show "Astrology Now" on cable TV in Louisiana, and she has had several articles published. One of her "fun" predictions appeared in  the Shreveport newspaper in 1979 in which her reading for the City of Shreveport noted that water would play an important part in its economy. It turned out to be the casino boats! A crusader for the cause of astrology, she had to sue Bossier City for the right to practice astrology there. She won the lawsuit which effectively struck a law from their books dating from the 1800s. She is available for readings. Be sure and pick up her business card.
October 14, 2012
The Morin Method
Donna Henson, prominent Fort Worth astrologer and author, will be presenting the Morin Method, a system of interpreting a natal chart based on the work of a Medieval Astrologer known Jean Baptiste Morin and a book by Dallas Astrologer Patti Tobin.
Wikipedia says of Morin: "At least among English-speaking astrologers, Morin is known as having been particularly concerned with prediction through methodical extrapolation of what is promised in the natal chart. His techniques were directions, solar and lunar returns, and he regarded transits as a subsidiary technique, though one key to accurate timing of events.
Morin challenged much of classical astrological theory, including the astrology of Ptolemy, in an attempt to present a solid set of tools while rendering reasons for and against particular techniques, some of which may be considered crucial to many astrologers before and during Morin?s lifetime. At the same time, Morin vested himself heavily in promoting in mundo directions, a technique largely based on the work of Regiomontanus that became available thanks to then-recent advancement in mathematics. In his work, Morin provides examples of successful delineation of events that otherwise could not be delineated with the same relative degree of certainty."
DONNA HENSON is a professional astrologer, lecturer, counselor, and author who has worked with astrology since the age of ten.  She taught astrology at Tarrant County College for years and teaches astrology classes in her home.
An active member of the Astrological Society of North Texas (ASNT) , Donna held most board positions, and served five terms as president. She is a member of and holds certification from the American Federation of Astrologers (AFA), as well as National Council of Geocosmic Research (NCGR), gaining their Level IV professional certification. She has been a convention lecturer for both groups. She also holds a CPA from the International Society of Astrological Research (ISAR).
Donna?s books include Degrees of the Zodiac, Vertex: The Third Angle, and Index of Today?s Astrologer.  She has a bachelor?s degree from TCU and a master?s degree from NTSU.  After 27 years of teaching in the secondary schools, she has devoted full time to astrology since 1990.
————————————————————————————————–
No meeting in September – our annual ASNTX Weekend workshop is September 8-9 with Stephanie Clement
August 12, 2012
Diane Eichenbaum of Dallas will be speaking to ASNT – She is a long time astrologer with an international clientele and great insights into astrological matters.
July 8, 2012
Ask the Astrologers 
Astrologers Kaye Coffey and Mira Cosic will field questions about attendee's charts, one question per person until all have had a chance. Bring your chart data (birth date, time and place) so your chart can be uploaded for the projector. All astrologers welcome to add comments, also.
Kaye Coffey has been a student and working Astrologer since the 1970's. Living in Columbia, Missouri in the 1975 she found herself in a synchronistic and fortunate situation to meet Bill Herbst, who became her mentor and teacher. She was also able to attend workshops with Rob Hand and Barbara Hand Clow. She learned from some of the best, who also encouraged her to take her solid grounding in astrological knowledge and work that with her intuitive abilities. It is a bit different than most traditional astrological sessions, but it has worked well for her. Moving to Austin, Texas in 1980 she developed a thriving astrological practice. She is now living in Dallas and has incorporated Tarot into her sessions.
Mira Cosic DeShazer has been practicing astrology since 1987. Originally from Bosnia where she hosted astrological radio shows for six years including several years of war when Sarajevo was under siege, Mira was on the forefront of opening the newly free Bosnia to new age ideas writing a daily metaphysical column for major Bosnian national newspaper.
After moving to the US, Mira developed expertise in various areas of astrology, focusing on evolutionary and spiritual astrology. She gave talks for ASNT and ISAR.Mira currently owns an e-magazine and provides video podcasts on astrology and spirituality for her web sites SpiritualEnthusiast.com and AstrologyEnthusiast.com
True to her Cancer Sun and Uranus, Jupiter and Pluto on her Ascendant, her counseling is both unique and sensitive, directed towards inner healing and evolution of the soul.
———————————————————————————————-
June  10  2012
Urania presents:
Understanding Personal Relationships: a Unique Perspective
Fort Worth Astrologer, Urania, will share some of her personal techniques for chart comparisons and deeper understanding of relationship potentials between two people. You won't find these methods anywhere else; they are not in any books. They are tips and  techniques she has learned from various sources or discovered herself, and consequently developed into a highly effective method. She is currenly working on a book to explain the insights and techniques. This is a program you won't want to miss!
Urania has been an astrologer for much of her life and has a very successful astrological practice. An American born in Spain, she still has ties to her country of birth, and some of her astrological practices she learned there.
——————————————————————————————————————————–
April meeting will be held the 4th Sunday – April 22
Speaker – Thaddeus Fenner
The Four Pillars of Destiny or Ba Zi (aka Tzu Ping astrology) is the natural extension of the interface between the Chinese concept of cosmic energy or "heaven" (expressed as "stems," the yin and yang of the 5 elements) and the Earthly Branches, commonly known as the Chinese Animal Signs. The Four Pillars are the branches and stems of the hour, day, month and year that a person is born. In China, the Ba Zi chart is traditionally viewed alongside the Zi Wei Dou Shu chart or "
Purple Rose Calculation" but we can do the same here in the west with Four Pillar analysis alongside traditional western charts. Four Pillar analysis can, in simple terms, tell us the essential nature of a person as well as their family and career prospects. We can also use it to forecast into the future important turning points in a person's life.
Learning the Four Pillar basics is a very small investment that will undoubtedly aid the western astrologer in better understanding clients' charts.
BIO: Thaddeus Fenner
Thaddeus Fenner began his astrological journey at a very young  age, and it has held his interest for a long time. Essentially  self-taught, he plans to continue his astrological  education and practice for as long as possible. He has studied a  number of approaches and systems to include Modern Western and Traditional Western astrology, as well as Vedic and Chinese among many other special topics in astrology. Western and Chinese astrology have really  paid off in application to his personal daily life, however. Thaddeus holds a BA  in Interdisciplinary  Studies, is a military veteran and currently works in the aerospace industry in the DFW  area. You can find him and his articles at www.SignsInLife.com
March Meeting
Discussion: Chart Shapes and Planetary Pairs
Facilitated by Sandra Williams
Bring your chart and join the discussion about the Chart Shapes as identified and explained by Marc Edmond Jones:  what they are, what they mean, how to figure out the "iffy" ones, and some ideas to help you identify your own. We'll also look at Jones' four Planetary Pairs and what they tell about a person. This is not a lecture, but an open discussion.
Remember that Daylight Savings time starts that Sunday, March 11.
February Speaker:  John Cappello, Psychic Medium
Reading Between the Signs 
by John Cappello, Psychic Medium
John's intriguing presentation will focus on psychic abilities and astrology.  He  will discuss the unique gifts of each sign and planetary aspects that enhance psychic energy.  Reading an astrological chart and sensing the influence of the aspects within it enables the astrologer to determine the psychic perspective of the native. Other factors regarding planetary placements in the houses will be explored with regard to the ability to capture information from "beyond the physical."
About John Cappello 
John Cappello is a Psychic, Medium, and Visionary who lives in Dallas. While he has been working professionally in metaphysics since 1997, John has been interested in psychic ability and the study of existence "beyond the physical" since he was a child. John's has an extensive knowledge of Western Astrology and tarot, but his best work is done without the use of any tools. John sees a visionary as a person who works to serve mankind through a vision of the future. His visionary work is about producing programs to help others and teaching others how to develop and use their own intuitive gifts.
January 8, 2011 – Speaker: Randy Ruyle
Randy Ruyle of Garland, a numerologist and mundane astrologer who has been published in Dell Horoscope magazine, will be talking about "The Numerology Hidden Within Astrology." Randy has spoken to ASNT before and we're excited to have him back.
Nov 13, 2011 – Speaker:  Donna Henson
1:15p-3:30p – Stacy's Furniture – Grapevine, TX
THE END OF THE WORLD IS NEAR!  (AGAIN)
After an enormously eventful year, 2011, we can't help but wonder what 2012 will be like. What do scientists say about the Mayan calendar, (which some people think of as a prediction of the end of the world on December 21, 2012) and what does astrology indicate about the same time period? We will explore two rays of hope in the coming astrological line up for 2012.
After a look at what is happening for ASNT in 2012 and what is in store for the royal couple that married this year, Kate and William, we get to the big questions: who will win the Presidential election, and what will happen to our gridlocked Congress as two ideologies clash?
Donna will finish in time to open the floor to a brief discussion of the points raised.
DONNA HENSON is a professional astrologer, lecturer, counselor, and author who has worked with astrology since the age of ten.  She taught astrology at Tarrant County College for years and teaches astrology classes in her home.
An active member of the Astrological Society of North Texas (ASNT) , Donna held most board positions and served five terms as president. She is a member of and holds certification from the American Federation of Astrologers (AFA), as well as National Council of Geocosmic Research (NCGR), gaining their Level IV professional certification. She has been a convention lecturer for both groups. She also holds a CPA from the International Society of Astrological Research (ISAR).
Donna's books include Degrees of the Zodiac, Vertex: The Third Angle, and Index of Today's Astrologer.  She has a bachelor's degree from TCU and a master's degree from NTSU.  After 27 years of teaching in the secondary schools, she has devoted full time to astrology since 1990.
October 9, 2011
The Astrology of Nostradamus
Speaker:  Robert Tippett
Nostradamus is a fascinating seer from the 1500s. Robert Tippett is an expert on his writings and will talk about some of the elements of the systems embedded in the writing style of Nostradamus, and the astrological language found in his letters and quatrains to understand the pictures he was seeing. Roberts illustrates that understanding Nostradamus is best left for each person to see for themselves, given the proper keys on how to read his quatrains. Astrology is a relatively minor part of the whole picture, but those versed in the astrological language will understand some of his allusions that others may not. Robert has spent many years sorting through the writings, the quatrains, and translating the Old French to find an epic story enfolded in the whole.
Speaker – Susie Patterson
The Chart as Life's Play
Susie will be talking primarily about the houses of the chart, using the metaphor of a stage play. A house is the stage where a story takes place, the planets are the actors, the signs are the roles we're learning to play, and the aspects are the dialogue. She will be touching on the medical side of astrology with the rulerships of parts of the body shown by the houses and the signs. In this talk, she will take us house by house, each with its associated sign, through the twelve houses.  An excellent return to basics, this is solid, ground up astrology!
Susie Patterson has been a practicing astrologer since 1977 — 34 years! Combined with this is her training, education, and background in clinical psychotherapy, giving her professional counseling skills. To broaden her understanding, Susie started gaining her levels I and II Certifications in Vedic astrology as well, beginning in 1996. A frequent and well respected speaker on our ASNT stage, Susie is also a UAC and ISAR speaker on the national level. 
Two new six week Secondary Progressions Class with Donna Henson
Sundays 2-4p Oct 2, 16, 23, 30 Nov 5 & 20
Please contact Donna to reserve your place or to ask question 817.589.1676 – donnajeanhenson@yahoo.com
Sunday, 6/12/11




1:15 to 3:30 pm

Donna WoodwellDonna Woodwell of Austin will be speaking on Neptune in Pisces. An outer planet, Neptune affects all of us on a global scale, so what does it mean when it goes into it's own sign? Come hear Donna explain Neptune and how it operates in Pisces.
West Meets East – An astrology class for those wishing to add another layer to their "tool kit" – given by Susie Patterson
Especially concentrating on the "Lunar Mansions" of the moon
This class is being given on Sunday, June 19th by Susie Patterson. It will be from 2:00 pm to 5:00 pm.  It is entitled "West Meets East" and focuses on the Lunar Mansions of the Moon.  Cost is $35.00
Please call with any questions (817) 832-6878.
Susie Patterson practices both Western and Eastern Astrology.  She has been a professional since 1981.  She also holds a Master's Degree in Clinical Psychology from TCU.