WELCOME!

February 2018 Newsletter – ASNT President's Message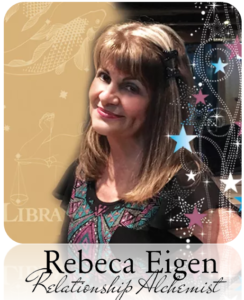 A wonderful speaker is coming our way this month, and I encourage you to join us for something we don't always get for our monthly lectures – Astrological knowledge, Psychological information and get this — practical relationship advice.  Just in time for Valentine's Day!
Rebeca Eigen is fun, engaging and educational.  Whether your relationships are with a significant other, a boss, or a business partner, you will find useful, timely, and insightful tips on how to explore and navigate your shadow and how it might impact your relationships.  If you can, bring your partner along with you.
By the way, Rebeca is coming in from out of town – like many of our out of town speakers, they set aside time for members to sign up for consultations.  Look at the front page of the newsletter for more information on how to contact Rebeca if you'd like to take advantage of that opportunity, or contact her for consulting remotely after the lecture.  As an ASNT member, you get a discount, too.
On to another topic, due to work priorities and a few things, I have been falling behind in some of my duties as President.  I will try to rectify this shortfall ASAP.  As a group, we're in decent shape with great support, people and with the direction we're heading — we've added a new board position (Chris Unzicker) as Technology Chair, but I haven't been able to get with him to transfer some of the duties.  I will do that soon.
We could still use help with speaker submissions, and we have two open board positions to help spread the load (Publicity Chair and 2nd Vice President of Programs).  If you have a little bit of passion for Astrology, and like funneling energy into expanding awareness in our area, we could use your help.
Astrologically Yours,
Wayne Hall
ASNT President 2017-present
January 2018 Newsletter – ASNT President's Message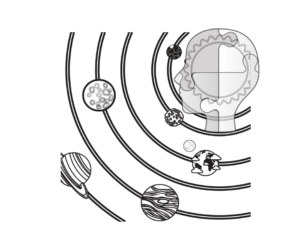 Been wondering how you can beef up your Astrological skills for 2018?  ASNT can help!
First, we have Level One – hanging around others who possess skills you'd like to learn.  Every month, Astrologers from all around Dallas (some from out of state!) get together in the same location to discuss and celebrate Astrology.  These are fascinating, varied people from all walks of life who represent all sorts of different experiences, studies, and passions about the metaphysics and astrologically-related items.  Some are full-time professional astrologers and some are hobbyists.  Some are on the same quest as you.  Chances are, you'll find something in common with not just one.
Moving on, we quickly get to Level Two – sharing with others in a group.   Every other month, these astrologers come together to hash out a particular topic.  The topic is usually published ahead of time, but homework isn't required.  All we want is a hearty dose of interest and if you have some knowledge to share, or experience to bring, we ask that you disseminate it to the rest of us is an open and caring way.  If you just feel like being a sponge and soaking up what's around you, that's ok too.  The point is to connect with others that you met in Level One.  There's a small charge to cover the meeting room.
Most people progress to Level Three – actually learning something from a known expert.  In the alternating months from Level Two, there's an opportunity to listen to someone who's an expert in their field present on a specific subject matter related to Astrology.   Here, you can fine-tune your knowledge with more in-depth specifics, or expand your mind with new realms, disciplines or areas of astrology you hadn't explored before.
If that isn't enough for you, you can progress to Level Four – Teaching Others.  If there's a skill you've been working on for a while, but you're looking for that extra kick or extra push to make you strive just that much harder to get to the next level, consider polishing it up to present for our group.  Talk to one of our Board Members about seeing if you could be one of our speakers.  That will make you focus, refine your thoughts, collect the points together and teach it to the rest of us.
Level Five is giving back, and you don't have to go through the previous levels to get here – you can join the ASNT board, take on one of the open Board Positions (currently, we have Programs Chair and Publicity Chair open).  This allows you to interact with the community, coordinate with others who are passionate about Astrology, and help put together the programs that keep Astrologers getting together in the Dallas area.  It's a worthy goal and your assistance is always welcome.
Astrologically Yours,
Wayne Hall
ASNT President 2017-present
December 2017 Newsletter – ASNT President's Message
Always yearning to travel. Outgoing and entertaining. Needs freedom. Ready for a new adventure. Lucky by nature. Ok, enough of the good stuff. Can be a little pushy and the search for truth might make them too blunt for people's tastes. Self-righteous much? Ego gets in the way, like, all the time. Gets restless and bores quickly. I'm already bored just reading this far. Sagittarians need things to move on quickly.
We all know who we're talking about, right?
SAGITTARIUS!
It's December and that means two things. Wait, no, it means THREE things. First, it means that we won't have a normal member meeting this month – we'll have a Holiday Luncheon. Please join us as we socially connect, get to know one another and be thankful for the past year as a group. And it's at a different time than normal – one hour earlier.
Second, it also means collecting for the local food bank. As a non-profit organization, we not only service our primary mission of spreading awareness throughout the community about Astrology, but we also want to do what we can for the community in general. Please bring a canned good or monetary donation to the Holiday Luncheon to help us provide for those in need this Holiday season.
Last month we hosted our Group Exercise and it was one of the best ones so far – we dove into Chart Rulers and Tightest Aspects and had a lively and informative discussion about what that means to various people. I had no idea that even the term "Chart Ruler" meant different things to different people! That's one of the things you can get out of these discussions – share your thoughts, hear from others and expand your mind in ways you might not from a lecture or just watching YouTube or reading a book.
Interacting with others in your community is how you form strong bonds that can last a lifetime. You might make friends, build business transactions, form networks, learn tips or just pass the time in an entertaining way. There's little to lose and an incalculable amount to gain. Be sure to put us on your calendar for January's meeting on Sunday the 14th to join us for the next Group Exercise, and remember that we're still looking for a Publicity Chair and a Programs Chair.
And absolutely put us on your calendar for February's program where we have Rebeca Eigen coming in to give us her Valentine's Day talk on Shadow Dance & the Astrological 7th House. It will be a treat so good, you'll want to bring your significant other along with you.
Oh, and I almost forgot the third thing – I'm a Sagittarius. I thought you might want to know.
And that whole "ego gets in the way" myth? That's just something the non-Sag folks made up because they're jealous of our lucky future and amazing good looks.
Astrologically Yours,
Wayne Hall
ASNT President 2017-present
November 2017 Newsletter – ASNT President's Message
Has anyone ever told you how important you are to our Astrological Community?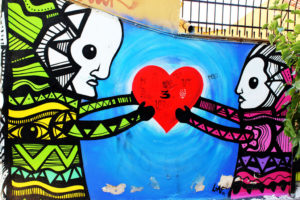 Take the fact that you're reading our newsletter – that in itself shows that you are expanding your mind and engaging with a local group dedicated to being a source of education about astrology.   Like-minded people, when banded together with a common goal, can accomplish so much.
Where we focus our attention indicates what we value.   We have technological advances that could drop the jaw of Benjamin Franklin and the fact is we have a lot of it going towards paying the most money to whoever can keep our attention on an advertisement for just three seconds longer in between cat videos on our phones.  I will admit, though – those cats melt my heart every time, and the picture on my phone is more vibrant than ever before, and I don't even have a very new one.
Speaking of focusing attention, last month, we banded together for our Monthly Member meeting and gathered around a large television to meet remotely with Kimberly McSherry from Houston.  She shared interesting insights about Jupiter in Scorpio just a few days before the ingress occurred.  This event opened up a completely new world of remote speakers.  If you know of someone outside our normal reach who might want to share their astrological knowledge with us, drop me or any of our Board members a note and we'll reach out to them.
And speaking of Board members, we gained one new Board member this past month!  Chris Unzicker was nominated and approved to be our new Technology Chair.  Thank you, Chris, for coming forward and filling one of the three open spots on the ASNT Board.  Now we only have Publicity and 2nd Vice President of Programs positions to fill in order to have a full board.  Should anyone else feel like joining, it would be greatly appreciated, as the more we have that join, the easier it becomes to serve the community due to the better ideas, the more diverse support and the more distributed resources.
We hope you'll join us for our upcoming November Group Exercise as we continue working towards making this group into what serves you best, and please continue to provide feedback to any of us as to how we can best perform that goal.
You are important to us and we hope to see you.
Astrologically Yours,
Wayne Hall
ASNT President 2017-present
October 2017 Newsletter – ASNT President's Message
ASNT continues to evolve with the feedback of its members.  It's essential that you feel welcome to provide feedback at meetings or to give to a board member of your choice so we can provide the best service to the astrological community.
We've gained a few new members over the past couple of months (welcome!) and it looks like we have a new board member about to join (double welcome!).  Last month, there were three open board positions and thanks to a willing volunteer, we're now down to two open board positions:  Programs Director, Publicity Chair.  We just need to officially vote our new board member in and we'll have a stronger, more complete board.  If you have a desire to help us schedule speakers and keep our programs entertaining, or get the word out, consider joining our non-profit board.
Our meeting format for the Group Exercises has also evolved.  Instead of the group deciding a topic two months ahead of time, we'll have the group that actually attends the meeting decide from two (2) predetermined basic topics.  This should help reinforce the "learning from each other" goal that we originally wanted when we started this format, and not try to all learn things that are new to all of us.  A discussion where we're talking about things that some of us know something about will probably result in a more engaging teaching environment.  We hope you join us because with your presence and contributions, we're a better ASNT.
Last but not least, even our speaker format this month has an evolution – our lecturer will be coming to us via BILLIONS OF ELECTRONS DELIVERED OVER THE INTERNET.  Isn't that amazing?  We as a group will still be together in our normal meeting place, so we can gather face-to-face, discuss, and greet, but we will expand our reach by learning from the speaker we had scheduled for us in 2016.  It'll be great to close the loop with her and hear what she has in store.
Evolution.  It's what's for winners.
Astrologically Yours,
Wayne Hall
ASNT President 2017-present
September 2017 Newsletter – ASNT President's Message
Serving the astrological community of North Texas is what ASNT was formed to do.  Back in 1972, a group of astrologers came together and decided to be a source of education to the community about astrology.  That mission continues today, with monthly meetings and periodic workshops brought to you with that same goal in mind – find what the community would like to know more about, and marry that curiosity with the people in the field that can provide the answers to the questions being asked.
This past month we were very pleased to host Maurielle Balczon from Houston, where we were educated by and engaged with her full display of jewelry and astrologically-relevant stones.  If you missed her this past month, and have a chance to see her speak in the future, you owe it to yourself to attend her presentations.  As she spoke of the concept of Adornment, and Symbolism of the self and how one's Natal Chart might be embodied in one's appearance, I gained a greater understanding of the elements that make up my own appearance.  She also clearly explained the physiological reactions we have to different colors, and how that might impact people's reactions to us, or our reactions to others, or our environments.  Personally, since I'm in sales, I picked up some tips and tricks I might take with me in some of my own presentations.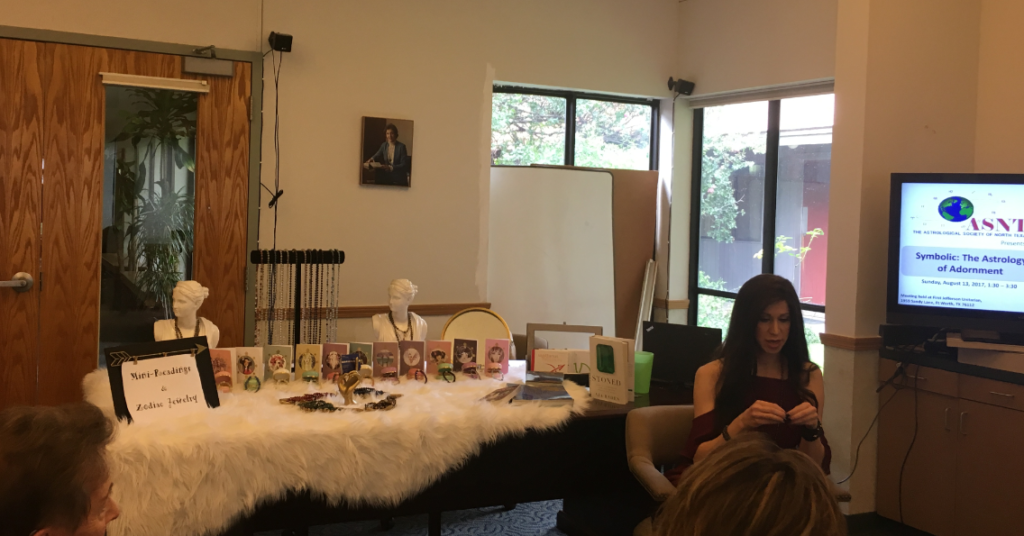 As a group, we continue with our series of alternating speaker-led lecture series with group exercises.  Your feedback is critical, particularly since we do not currently have a Programs Director.  In the absence of a dedicated person to find speakers or topics, if you can suggest a topic or even a person you know who might want to speak (or if YOU would like to speak), we would love to hear about it.  We have opened up the speaker pool to having a remote speaker talking to us over a video feed so now the entire World is our Oyster – in October we will have our first remote speaker!
This Labor Day Weekend, we celebrate the creation of the labor movement and the social and economic achievement of the American Worker.  We take a day off to say "thank you" to those who have served and helped build this country.
Speaking of serving, , the board still has openings for Programs Director, Publicity Chair and Technology Chair.  We only have six of the required nine positions filled, and really could use some help.  There are many benefits to being on the board – not the least of which is having a monthly phone call with some rather enthusiastic people!  You can learn more about these positions on our website at asntx.com under "About Us".  Skip the meeting fees!  Be a board member.
Astrologically Yours,
Wayne Hall
ASNT President 2017-present
August 2017 Newsletter – ASNT President's Message
President's Message
Me, called out of the TSA line at the airport.  Again.  My over-stuffed laptop bag has been unceremoniously pulled out of the x-ray machine for what must be its hundredth "bag check" since I bought it a few years ago.  This is a normal occurrence for me because of how I pack the bag, but I'm running a little late this time and I was hoping to avoid the encounter this time.   25 minutes until boarding.   If bags had eyes, he'd look at me and roll them like a Gemini.  "You brought this on yourself Wayne," he'd say.
We have been through a lot, this bag and me.  I'm very particular about my work accessories, and I chose this bag for very specific qualities – for one, it's a TSA-grade laptop bag, which means the laptop side separates just enough from the rest of the bag that it can supposedly go through the x-ray machine with less fuss and without taking the laptop out of the bag.  But I'm "that guy" who absolutely stuffs the bag full of cables and tools and gadgets and more cables, so when it goes through the machine, it looks more like a nova burst of constellations to the person behind the screen than a simple laptop bag.
So off to the TSA inspection table it goes.
"Is there anything in here that can poke me?" the TSA agent asks.  "I have a screwdriver in the front-facing pocket behind the business cards," I answer in my oft-repeated, almost rehearsed line.  I'm a little worried about the time because my plane boards in about 20 minutes.  They comment about how many cables and tools and gadgets I have.  I agree; it's for work.   I know not to ask them to hurry because while TSA can be slow, you do NOT want to ask a TSA agent to hurry up.  They remove the offending cables and prepare the bag to go through the machine again.
And then they remove something from the bag I wasn't expecting.  Something I had left in the bag but had not intended to travel with at all.  And now I see that there's only 15 minutes until boarding and I get really nervous.
It's a judge's gavel.  Wait, that's ASNT's gavel.  The gavel that Marie entrusted to me, and that was passed on to her.  The one that I was going to get names engraved on.  I had accidentally left it in my backpack and here I am at the airport and the TSA agent is eyeing me up and down while hefting this judge's gavel in his hands, nudging his buddies like "hey boys, we got one."
I play it cool, not letting on I'm nervous at all.  I say "isn't that the coolest thing?  I was recently elected President of a non-profit here in North Texas that's been around since 1972 and …" despite all the Leo charm I could muster, and despite trying to win them over with confidence… they would not let it through.  They have a little mailer box where you can mail yourself things you accidentally left in your bag like a knife, but it was too big for that mailer box.  My flight now was boarding in about 7 minutes.  The charm seemed to work a little because I could tell the TSA agent was sad that he couldn't help.  He offered to help me get to the FedEx office right outside and walk me back in, bypassing security, but FedEx wasn't open yet.   He even called over the manager and gave me the number of the company who handles the objects to see if I could negotiate something with them, but he's never heard of anyone getting anywhere with them.
So, one month in and I've managed to get ASNT's gavel confiscated by an agent of one of the highest law enforcement agencies this nation has ever had.   If that's not a sample of the impact one person can have, I don't know what is.
I'll have a new gavel on order very soon.
As a reminder, the board still has openings for Programs Director, Publicity Chair and Technology Chair.  You can learn more about these positions on our website at asntx.com under "About Us".
Astrologically Yours,
Wayne Hall
ASNT President 2017-present
July 2017 Newsletter – ASNT President's Message
Happy 4th of July!
For Independence Day, we in the United States celebrate the official birth of a new nation as we broke free of the British Empire almost 250 years ago.
This holiday brings on bold patriotic themes, thoughts of the "motherland" and strong protective instincts among us.  Our families come together, and people remember the past and focus on memories, sometimes very emotional in nature or tough to process.  Maybe it's happening like that on its own, or maybe it's getting some help from the Sun – it *is* passing through the sign of Cancer right now, after all.  All those things sound very Cancerian, don't you think?
Our ASNT group is also celebrating a new birth of sorts – the birth of a new Board.  I'd like to thank our previous Board members – Marie Loeb, who has served as our President and has been elected as our new Treasurer; Christy Hall, who has served as Programs Director and has been elected as our new Secretary; and Sylvia Dunton, who has served as our Hospitality Chair.  We gained a new Hospitality Chair, Linda Gregory, and we continue to have Chris Light as Newsletter and Ryhan Butler as Membership Chair.
I might even go so far as to call this a "stellar" cast, but I know you would see right through that obvious astrological word play.  So I'll steer clear from the groan-worthy puns and just say the new board has aspects sure to please, and there will be elements everyone will enjoy, at least to a degree.  A sign of a productive board is to be squarely aligned with its members, and not eclipse its charter, so we cast our focus on your needs.  Hopefully there's no opposition to this goal, and we're given the latitude to succeed.  We just have to "plan it" and get it done.  We could use your help to get our house in order–– Programs Chair and Publicity are the two remaining positions that still remain void and we'd rather they become full.
We look forward to serving you in this coming year.
Astrologically Yours,
Wayne Hall
ASNT President 2017-present
June 2017 Newsletter – ASNT President's Message
Welcome Summertime!
As we ring in the new month of June, this is where I leave you as President of ASNT and take over as your Treasurer.
For the past 2.5 years, I had the rare privilege of serving as your President, a duty bestowed upon me rather quickly.  It was the members' confidence in me that brought me on board and the existing Board members are wonderful to work with, which made the transition an easy endeavor.
We made great strides in those two years to update this organization, whether it be through the formalities of legal paperwork, by-laws, dues structure, and even the meeting formats.  Looking for a more centralized meeting location still remains on our radar.
Yes, it was a lot of work, but now everyone gets to reap the rewards as we bring this group into the new age of technology and meeting formats.  We even have a Skype presentation coming up later this year!
At present, there are currently two board positions needed to be filled:  Programs Director and Publicity.  If either of these strikes your interest, please let a Board member know.
So, as I end this, I'd like to congratulate Wayne Hall for his election to the Presidency, Linda Gregory as our new Hospitality Chair, and Christy Hall for talking over as Secretary.
Best Wishes,
Marie Loeb
ASNT President 2015-2017
April 2017 Newsletter – ASNT President's Message
President's Message April 2017
Hello to the month of April!
The board has searched high and low for a more central meeting location, and the hunt continues! Persistence will pay off, we will find the location!!
The one big, important board position that remains open is that of the Programs Director. Without this slot filled, we are going to have a challenge if bringing the quality programs that we have had in recent years past. Please give this some thought and come forward if you would like to fill this need. Remember, we only need for lecturers to speak for 5 programs a year, not 11 like in the past. With the new rotating meeting format, this position has become easier than in the past.
It's a month of retrogrades, three planets are turning retrograde with two having already turned. So, it's time to re-evaluate practically everything!! Since my January President's Message did not get published this year, I'll give you a little excerpt out of it, so we can all RE-ASSESS!! Spring time = spring cleaning!
What did you like in your life during the past year?
What did you not like during the past year?
What are you going to do different going forward?
How about volunteering to be on the ASNT Board!! We would love to have you!
See you on April 9th!!
Marie Loeb
ASNT President 2015-2017
March 2017 Newsletter – ASNT President's Message
Happy St. Patrick's Day, and welcome Spring Equinox!!
It's off and running with our new group exercise format. January was well received and we are on the bi-monthly cycle now with the formal lecture/presenters. So, bring your favorite deciphering tools and reference material with you for the March meeting.
We are also going to present the top picks of new locations at this meeting as decide on one of them.
Also, Rhyan is going to explain and start the dues prorating and new structure voted on last year.
And if that's not enough, we have several slots coming open on the Board of Directors that we would love to have new members on!! Please read the notice elsewhere in the newsletter for detail.
See you on March 12th!!
Marie Loeb
ASNT President 2015-2017
February 2017 Newsletter – ASNT President's Message
Welcome!
ASNT has started our changes to the program formats and it was a SMASHING SUCCESS!! Our first meeting of the year used the format of a Group Exercise. This month, we rotate to the previous format of a guest speaker. Between what the membership knew about the person we were discussing, or different methods of interpretation, what we unearthed about our chart subjects grew quite interesting. Where the monthly speakers have remained more at a "higher concept level", the Group Exercises now allow us to gather the experience of the whole group attending. This month, we have two speakers. Please refer to the article in this newsletter.
Last month Wayne Hall was our "Unbiased Moderator". Please refer to his articles on the preparation for any Group Exercise in this newsletter. Bring your color-coded markers and other astrology deciphering tools as needed for your style and preference.
Another implemented facet is the collection of $5.00 for members at the door and $10.00 for nonmembers for the Group Exercise sessions. The months where we have a formal speaker/lecture, (this month and every other month) we will be collecting $10.00 from members and $20.00 from non-members. We can take cash, check or credit card.
Location, location, location! We are still looking for a more centralized location, but have narrowed it down to a few good ones, one of which comes to us at no cost. After last month's door fees ($50.00 total) plus a potential savings on the meeting space, I figure we would be putting around $75 – $80 a month in the bank. Some food for thought there!
Best Wishes, and see you on the 12th at First Jefferson UU in Ft. Worth!
Marie Loeb
ASNT President 2015-2017
December 2016 Newsletter – ASNT President's Message
Happy Holidays!
Whew! As we look back at the year and all the wonderful progress we made, we get to reap the rewards going into the beginning of 2017.
We started with Frank Clifford as our 2016 workshop speaker, then we spent time accessing the by-laws and applying the desired budget to the dues. While quite a lengthy process, there was a lot of cleanup work and much progress was made. The new bylaws and dues structure was approved in the fall. My sincere thanks to my fellow board members for all of their hard work, long meetings hammering through the details, and my thanks to the general membership for passing your new by-laws!
Along with this includes our new meeting format, rotating between a group exercise and a more formal lecture from a speaker. We are also exploring our workshops being via Skype in that were can avoid the travel costs that typically incur.
Last, but not least, the board has been working on a centralized meeting location is on the horizon! We are checking out the possibilities and will present the findings to the general membership at one of our meetings and have a vote.
Be sure not to miss our Holiday party for out December meeting. Details are in this newsletter!
Please have a wonderful, safe, holiday season, and I hope to see you on December 11th at Little Italy Pasta and Pizza and at our January 15th meeting – same time, same place.
Happy 2017 – and Go Cowboys!
Marie Loeb
ASNT President 2015-2016
November 2016 Newsletter – ASNT President's Message
Location, Location, Location!!
At our last General Membership Meeting and presentation in October, we discussed our quest to find a new meeting location more congruent to accommodate our present growth, future needs for our new format of rotating group exercises and lectures, including A/V equipment if possible, and cognizant of our tight budget. I expressed a concern with the extremely large influx of people to North Dallas via many corporate relocations, two of which are huge, and the distinct possibility of a competing astrology group emerging if we are not more accessible to all.
The areas we are trying to concentrate on mostly are the Las Colinas, Irving, and Grapevine areas.  Essentially, near the DFW airport. At present, we have several candidate locations we will discuss at our next meeting. If you know of any locations, please let the board know so we can evaluate them against our needed criteria and repeat availability.
Switching gears here, it's Harvest Super Moon time! That big, orange moon that reminds us of cool crisp air, apple cider, hay rides and pumpkins from the garden (at least that's my recollection; I grew up on 80 acres in Michigan!) arrives on November 14th in the 4th house of earth sign, farming Taurus. Time to reap, and to eat!
I hope to see you at our next meeting the day before that, on November 13th. Happy Thanksgiving, and Go Cowboys!
Marie Loeb
ASNT President 2015-2016
October 2016 Newsletter – ASNT President's Message
This is something we will just have to play with a bit in order to get the best format, flow and benefit for everyone. This will be much more exciting to hear of the multiple points of views.
Soon we will also be changing the location of our General Membership location. More on that at our October meeting, so be sure to join us!
While General Membership dues will remain the same, there will be a charge for the meetings themselves.  As far as we can tell, this is the first raise in the dues structure in around 15 years!
I hope to see you at our next meeting on October 9th and brace for that Aries Supermoon on the 16th and Happy Halloween!
Marie Loeb
ASNT President 2015-2016
September 2016 Newsletter – ASNT President's Message
Hello fellow member, fall and another eclipse season!
Quite appropriate that the eclipse is in the Pisces/Virgo houses as your Board has been busy behind the scenes strategizing, and re-organizing the by-laws. As far as we can tell, they haven't been updated or dues increased in around 15 years.
All members should have received the proposed by-law changes via e-mail before our last general membership meeting. These were discussed at the August meeting and will be put to a vote at the September meeting. The other changes we are initiating in January is to follow a format found successful by other groups in that they rotate between group exercises and lectures from guests. we will start with the group exercise, and then rotate to the lecture. This will allow us to have three different levels of education: 1) peer to peer discussion, 2) expert/guest lectures and 3) annual workshops (some via Skype) for more advanced instruction.
Annual dues are presently due on the month the member joined, requiring a continual dues collection 365 days a year. We are looking to move that to March 1st and prorate dues for those who are due from now until the beginning of next year. We aligned this with the horoscope houses, avoided holiday and tax season bill recuperation timeframes.
This is an exciting new journey for us and has been proven successful by others, so we are confident that this will take us in a much needed direction so that we can attract quality speakers and material.
I hope to see you at our next meeting on September 11th!
Marie Loeb, ASNT President 2016
August 2016 Newsletter – ASNT President's Message
July 2016 Newsletter – ASNT President's Message
The winds they are a changing! As you may have heard, the Board has been busy with evaluating our monthly format for speakers, cleaning up the by-laws and the dues structure, as well as finding a more centrally located meeting space. But one thing at a time! As was presented at the June meeting, we are looking at a meeting format similar to what other astrological organizations in Texas have adopted. This will give us an opportunity to dial into subject matter at a deeper level rather than our present format, that sometimes comes to us rather cold turkey, and in and out the door of our rented space in 1.5 – 2 hours. The proposed new format utilizes an alternating schedule starting with Group Discussions/Group Exercises one month, then the next month having an invited and paid speaker delving deeper into the subject. If we find this is a subject matter that the group wants to explore even further, then we can entertain hosting a workshop / symposium. To keep costs down, we will look into doing this via Skype or other on-line camera based communication format if the lecturer is at a distance not congruent to easy Texas travel.
So as we organize, expand, and transform which will eventually grow our organization, (Jupiter in Virgo in 8th house & Uranus in Aries in the 2nd house; ASNT's current transits) we are going to need YOUR input! With astrology, there is an endless subject matter list, and we will need to find out your educational interests. So please give some thought to this, as we will need to plan out next year's programs and line up speakers before their schedules fill up. We will take a survey to deduct interests on subject matter soon. See you July 10th!
Marie Loeb, ASNT President 2016
[see all President's Messages]